Phillipa Mills | Relationship counsellor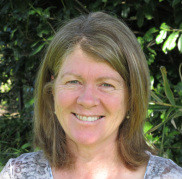 Great, you are taking the first step.
Leave a message and I will contact you as soon as possible.




Relationship Counselling Masterton
I offer professional and confidential relationship counselling for individuals, couples, and families.
Relationship counselling is an opportunity to gain more awareness and understanding of issues and difficulties, and to bring about positive change. I can help you manage and resolve issues you may be experiencing in your relationship, so you can move on in your life and in your relationship.
A safe and supportive environment
I provide a safe, caring, supportive therapeutic environment, and I use the therapeutic approach that is best suited to the person I am working with.
I have trained in Family Therapy, Couple Counselling, Mindfulness, Interactive Drawing Therapy, and CBT. I work in a professional, confidential manner, and am committed to helping people and couples gain more awareness and insight, and to heal from the issues that have brought them to counselling.
I work from a central location in Masterton's CBD, and I am also available for Skype sessions.
About me
I have worked as a qualified counsellor since 2005, with a Diploma of Counselling, and I am a member of the New Zealand Association of Counsellors.
I offer an empathic, client centred approach to counselling. I believe change is possible for everyone, and I am committed to helping people free themselves of limiting patterns and beliefs, so they can live with more ease, joy, and well being.
I have been influenced by the teachings of Joseph Goldstein, Pema Chodren,Tara Brach, Sharda Rogell, Byron Katie, James Baraz, and Rick Hanson. I have also been inspired by the many clients I have worked with since 2005.
I have been a practitioner of Mindfulness and Insight Meditation since 1992, and have been teaching Mindfulness since 2011. I am a mother to two adult children, and have two grandsons.
Qualifications and registrations
Family Therapy
Couple Counselling
Mindfulness
Interactive Drawing Therapy
CBT
Login
Therapycouples
✓ 50+ Relationship Counsellors
✓ In New Zealand, also online
✓ Marriage & Couples therapy
Menu