Sonia Voldseth | Coach and counsellor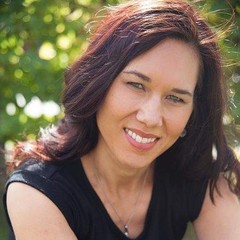 Contact me
Relationship Counselling Queenstown
---
Please note: I'm unavailable till 27-07-2019 but will be happy to contact you after that time.
---
I offer both Individual relationship counselling and couples counselling.
I know that loving, healthy relationships are possible as long as both of you are willing to get out of your own way and put in the work. I will guide you to figure out what's not working and how you can change the dynamic, as well as working with you on the stuff that's holding you back personally.
I'll give you actionable tools
I help people navigate through real life. Messy relationships, sucky jobs, heartbreak, trauma, and dreams you've forgotten.
I'll give you actionable tools to help you let go, find meaning, and re-gain confidence and courage. I will be your biggest supporter while we work together to heal the stuff that's holding you back.
I will do my best to make sure you get breakthroughs, insights and empowerment. This, of course, also requires your participation, hard work and willingness to look inward.
Qualifications and registrations
Registrations
Relationship therapies offered
Areas of counselling I can help with
Fees
Please note that I have someone helping me with scheduling - so your initial inquiry may be read by someone else.
Full address: Unit 123, Level 1 Aurum House, Terrace Junction, 1092 Frankton Road, Queenstown 9349
Availability (Opening hours)
| | |
| --- | --- |
| Monday | 9am - 5pm |
| Tuesday | - |
| Wednesday | 9am - 9pm (Evening sessions Wednesday) |
| Thursday | 9am - 5pm |
| Friday | - |
| Saturday | - |
| Sunday | - |
Location
Reviews Relationship Counselling Queenstown
Below you will find reviews about Relationship Counselling Queenstown - Sonia Voldseth

Rating of 5 out of 5
Based on 1 reviews
(Write your own review)

√ I recommend this counsellor
Sonia has practical solutions
"Sonia has practical, achievable and intelligent solutions to solving problems which allowed me to rise above and gain a positive perspective. She allows you to voice everything in a safe environment even if you repeat yourself a million times and always guides you to start processing thought in a productive manner. You will be reassured quickly that Sonia has a good understanding of what she is talking about and how she can help you. You will definitely come away with more insight but I imagine much much more."
Do you find this a useful review?
Ja

1