Dr. Craig Colhoun | Psychologist - Relationship therapy - FDR - Mediation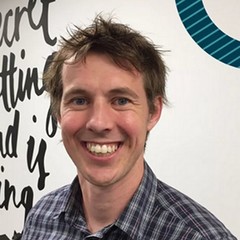 61 Leet Street




9810

Invercargill
Great, you are taking the first step.
Leave a message and I will contact you as soon as possible.




Relationship Therapy Invercargill
---
Currently unavailable
I'm currently unavailable.
Please contact another counsellor on this website.
---
Hi, my name is Craig Colhoun. I'm an experienced and registered clinical psychologist who was born and raised in Invercargill. I am trained and skilled in various evidence-based therapeutic modalities.
You're welcome for couples therapy, relationship counselling, emotionally focussed therapy, family dispute resolution and mediation.
I have a university background includes Master of Science (M.Sc.) and a Doctorate of Clinical Psychology (DClinPsych) and I am trained and skilled in various evidence-based therapeutic modalities..
Private practice
I work in my own private practice. I am competent in working with child, adolescent, families, adults and couples.
I adjust my therapy style to meet your needs. In order to achieve this, I endeavour to work alongside you to discover your unique strengths and integrate therapy techniques to help you move toward your goals in life and in your relationship.
Qualifications and registrations
Massey University: Doctorate of clinical psychology
University of Otago: Bachelor of arts (B.A.): Anthropology and Psychology
University of Otago: Master of Science (M. Sc.): Psychology, Distinction
Member of New Zealand College of Clinical Psychologists (MNZCCP)
Member of SDHB ASD Advisory Panel
Experience
Mar 2018 - Present: TBI Health Group New Zealand:
Providing specialist psychological support to alleviate pain and increase positive coping for individuals diagnosed with chronic pain.
Jan 2017 - Present: Southern District Health Board
Child and Adolescent Family Service (CAFS).
CAFS is a specialist child and adolescent mental health service providing assessment and treatment primarily to children and young people aged 0 - 18 years.
Member of SDHB ASD Advisory Panel and SDHB Personality Disorder Interest Group.
2015 - Clinical psychologist at Explore Services Limited
Provided specialist behaviour support for challenging behaviour for individuals diagnosed with either Intellectual Disabilities (ID), Autistic Spectrum Disorder (ASD) or other Pervasive Developmental Disorders (PDD).
Areas of counselling I can help with
Fees
$160 per session (45-50 minutes)
Location
Login
Therapycouples
✓ 35+ Relationship Counsellors
✓ In New Zealand, also online
✓ Marriage & Couples therapy
Menu