Relationship fights - Tips
Tips for coping with relationship fights
Would you like some tips and advice how to deal with relationship fights and conflicts?
This forum is a great place to:
explore several tips.
respond to tips / share your experience.
share the tips that work for you.
What's your tip how to deal with relationship fights?
Overview of tips
All tips
Tip 1 - Discover what lies beneath
Having a fight can sometimes be a taboo in relationships, while being angry can also just be a way to express something that is hard to say. Anger can also be a way to make contact, because the other doesn't hear or see you.

People can be angry/ frustrated, angry/indignant or angry/fearful. Discover what lies beneath the anger. When you have calmed down, and you can talk safely again, you can talk about this. Often it doesn't help much when you try to talk about it while you're still angry, it helps to postpone!
Therapycouples
Tip 2 - Agree to disagree
You do not have to agree with each other. You can agree on that together. This can help to reduce the tendency to want to convince the other.

You can also get to know each others opinions in a relaxed way. Accept that the other is different than you and that it is also fine when you have different opinions.
Therapycouples
Tip 3 - Call a time out
Conflict is going to happen. It is part of any healthy relationship.
When it happens, it can help to have a safe word or something so if an argument feels like it is getting out of line (to much anger, things being said that are unhelpful, etc), one or both people can call a time out.
Go away, calm yourself down in a healthy manner that works for you and set a time to come back and discuss the issue in a calm manner. When you come back, don't use "you" statements but rather use "I" statements.
Anoniem
Tip 4 - Hug each other after a fight
When you are in a relationship, it is almost unavoidable to have a fight or a conflict every once in a while. Or sometimes a certain period where there are many.

Whatever the fight is about, put effort in realizing that it is just your opinions that you are fighting about and that underneath, there is always still love for the other as a person. When you are angry, you might be angry about the behavior of somebody, but don't mix that up with being angry with the person.

You can remind each other about that by hugging each other when the fight has calmed down again. Express something positive whenever you can. Even when the only thing you can think of is, that you appreciate that the other is taking the trouble to express his or her anger ;-)
Yantra
Tip 5 - Exaggerated theaterplay
Maybe you often get conflicts over little things. Like how he never puts the lid back on the toothpaste or how she always makes a mess during breakfast. Or that she is always late when you go out, or that he is always watching television while you want to have a good talk. Maybe you have told him/her already many times that you would like to have it different, but some habits just die hard. Or he/she is not even interested in changing them. And it creates conflicts and sometimes even fights over and over again.

Try this.... in stead of trying to talk sense into him/her, act your frustration out, completely exaggerated, as if it is a theater play. And enjoy it! Fall to the floor in desperation, "why oh why, do I deserve this! why does he/she always do this? I feel frustrated and powerless!" "Nooooo not again the coffee spilled on the floor!!" "My goodness, we will be late again! What will our friends think of us!! My father always told me never to be late and now we will be late because of you and this cannot happen!"

The key is to make it non-serious!! See it is a fun way to get rid of your frustration while still respecting your partner for his/her flaws.
Yantra
Add your own tip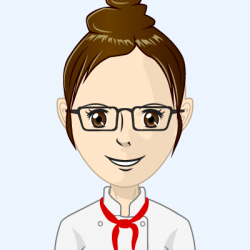 Do you want to share your tip?



Login
Therapycouples
✓ 50+ Relationship Counsellors
✓ In New Zealand, also online
✓ Marriage & Couples therapy
Menu
Do you prefer online counselling?
Several couples counsellors on this website offer online relationship counselling so that you can access the help you need, wherever you are.
Online relationship counselling is available, also during the Covid-19 pandemic.