Kathryn Denniston | Counsellor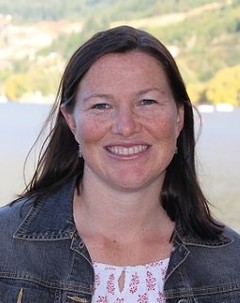 ✓ I also offer online therapy
Great, you are taking the first step.
Leave a message and I will contact you as soon as possible.




Relationship counselling Queenstown
---
Currently I have a short waiting list.
For an appointment on short notice with another counsellor, take a look at the online couples counsellors on this website >>
---
Kia ora. My name is Kathryn. I have worked in the counselling and social service world for nearly 20 years.
It's really important to recognise when we need some extra support in our relationship. It can also be scary and hard to admit. ​For some people, it will just be a couple sessions to sort through a relationship issue that you're currently facing and develop some skills.
For others, there might be more work to do. But it will always be an ongoing discussion between us about what progress we're making, whether we are still meeting your goals, and what more we might need to do.
I am a fully registered social worker and a member of the Aotearoa New Zealand Association of Social Workers (ANZASW).
Relationship counselling
I offer both couples therapy and 1:1 counselling to support people to address relationship issues.
I can support you if you are struggling in your relationship with issues such as:
- Communication
- Ongoing conflict
- Adultery, affair, infidelity
- Feelings of insecurity
- Intimacy issues
- Relationship anxiety
About me
I have lived in Queenstown for about 8 years, and have been working as a counsellor in private practice for almost as long. Prior to that I worked primarily for NGOs in Auckland.
I love my job. I honestly believe that it is a privilege to work alongside people as they face some really tough issues, support them to build new skills and watch them flourish.
I'm passionate about working alongside you.
Online therapy
I have worked with clients online for a number of years. I can use either Skype or Zoom for this.
Statement concerning the coronavirus pandemic
I am continuing to work during the COVID-19 lockdown, however my work is all online. Feel free to get in touch.
Qualifications and registrations
Bachelor of Social Work (Hons)
Registered Social Worker
Registrations
Specialisations
Next to relationship counselling I also offer individual counselling for other issues.
I see a lot of people who are struggling with:
anxiety
depression
stress
drug and alcohol use
Therapies offered
Areas of counselling I can help with
Fees
Counselling 1 hour: $120
Location
Login
Therapycouples
✓ 40+ Relationship Counsellors
✓ In New Zealand, also online
✓ Marriage & Couples therapy
Menu