Mary | Couples Counselling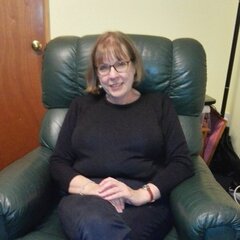 Couples Counselling Palmerston North




235 Broadway Avenue




4410

Palmerston North
Great, you are taking the first step.
Leave a message and I will contact you as soon as possible.




Couples Counselling Palmerston North
---
I'm currently unavailable.
Please contact
another counsellor on this website
.
---
Needing some help with a relationship?
Couple issues?
Get help now, life can be better.

My name is Mary. I'm a teacher, musician, mother and counsellor in Palmerston North.

I have a Masters of Counselling from Massey University, and a Bachelor of Education. I'm a member of the New Zealand Association of Counsellors (MNZAC).


As a trained counsellor, I can help you take control and deal with the problems in your life and relationship.


I offer caring confidential individual and couple counselling. You're welcome with relationship difficulties.
I would welcome the opportunity to help you.

Would you like to know more or make an appointment, feel free to contact me.

Mary


Qualifications and registrations
Masters of Counselling from Massey University
Bachelor of Education
Member of the New Zealand Association of Counsellors (MNZAC)
Registrations
Login
Therapycouples
✓ 50+ Relationship Counsellors
✓ In New Zealand, also online
✓ Marriage & Couples therapy
Menu