Dawn Nolan | Psychotherapist - Couples Therapist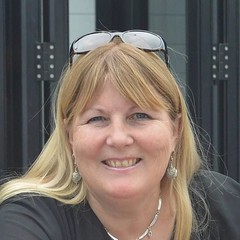 Great, you are taking the first step.
Leave a message and I will contact you as soon as possible.




Couples Therapy Rangiora
Hi, I'm Dawn.
I am passionate about working closely with individuals and couples in a safe therapeutic environment to support them to achieve mental well being and enrich their relationships.
Many of the people I work with are looking for connection, understanding and positive change.
As an accredited Interpersonal Psychotherapist, supervisor and trainer I bring together the necessary skills and personal qualities to provide evidence based therapy with a compassionate, relaxed, approachable style to support you and your partner with positive change.
If you would like to know more, contact me for an informal initial conversation and find out whether I fit your bill. It costs nothing to ask the question.
​
Couples therapy
Good relationships are clearly linked to mood & wellbeing. Couples therapy provides a safe space to find your voice and enable you to understand the needs of your partner.
Interpersonal psychotherapy is an evidenced based therapy that works on the premise that you are more likely to achieve and maintain wellness if you have healthy relationships.
Healthy relationships depend on good communication that enables you to express your needs clearly without blame or criticism.
Often relationship difficulties arise when our expectations are not understood, we may think our partner should know what we want, but sometimes they don't seem to get it.
It may be things have changed and the relationship has not adjusted, or trust has been tested.
In couples therapy you will be able to talk about your needs and have the opportunity to hear what your partner's needs are in an atmosphere of calm, where understanding and negotiation replace blame and anger.
About me
After spending much of my life in rural Shropshire, my husband and two daughters and I made the bold decision to move to the beautiful Canterbury Plains. For me, keeping balance is an important part of maintaining a sense of wellbeing.
Starting in the world of business and teaching I enjoyed working with students, but came to realise my true interest was in working with people on a deeper level, understanding the complexities of human minds and interpersonal relationships, and supporting people to find their own way.
With that in mind I trained as a psychiatric nurse at The Royal Shrewsbury College. It was here I began extending my training in a number of psychological modalities.
After moving to New Zealand I studied Interpersonal Psychotherapy through Otago University and after completing my masters I became an accredited therapist, trainer and supervisor with the International Society of Interpersonal Psychotherapists and a clinical tutor for Interpersonal Psychotherapy at Otago University's School of Psychological Medicine.
My private practice is on a quiet leafy street in Rangiora, enabling me to offer therapeutic services in North Canterbury, a place where my heart lies.
Would you like to know more or make an appointment, feel free to contact me.
Dawn
Qualifications and registrations
Interpersonal Psychotherapy - Otago University
Training in a number of psychological modalities including Rogerian Client Centred Therapy, Gestalt Therapy, Milan Family Therapy, Moreno Psychodrama and Cognitive Behavioural Therapy.
Trained as a psychiatric nurse at The Royal Shrewsbury College
I have also enjoyed extending my range of psychotherapeutic interventions by training in Motivational Interviewing, Non-Violent Communication, Critical Incident Stress Management and more recently EMDR for trauma in adults, groups and children.
I joined the Child, Adolescent and Family Specialist Mental Health Service in North Canterbury.
Registered Mental Health Nurse
UK training in TA, Milan Family Therapy, Rogerian Client Centered Therapy, Moreno Psychodrama, Gestalt, Transactional Analysis & CBT training through NHS training programmes and under mentorship.
Cert Teaching Adult Learning (am not a registered teacher in New Zealand) But teach for CDHB, Otago Uni, previously for ARA MHERC NGO sector and community organisations - more info on website
PGCert Interpersonal Psychotherapy
PGDip Mental Health, endorsed Interpersonal Psychotherapy
MHSc, endorsed mental health, research topic Interpersonal Psychotherapy
Motivational Interviewing - Bill Miller, Joel Porter
Role Theory Clinical Supervision - Mike Consedine. Reflective Supervision, Margaret Morrell
Non Violent Communication - NVC Aotearoa
CBT & MI refreshers with CDHB
EMDR Stage 1, R-Tep, G-Tep, Child & Adolescent - leading to work do with Mosque Victims offering psychological first aid in first four weeks with CDHB, followed by EMDR G-Tep during 1st year with EMDR Institute NZ
Planning stage II in October.
Clinical supervisor refreshers with Jumpstart Christchurch
Accreditation
RMHN - NZNC
EMDR stage 1 - EMDR Institute NZ
Interpersonal Psychotherapist, IPT Clinical Supervisor, IPT Tutor - International Society Interpersonal Psychotherapists (ISIPT)
Public & Professional liability insurance up to date.
Current Employment other than private work -
Otago Uni - Clinical Tutor Interpersonal Psychotherapy
Otago Uni - Student counsellor Reg programme (just getting processed for this)
CDHB Child Family and Adolescent Specialist Mental Health Services. Nurse Therapist
CDHB - Tutor talking therapies programme
Therapies offered
Areas of counselling I can help with
Fees
Couples therapy should be viewed as an investment in you and your relationship. It might 'go against the grain' to prioritise your own needs, but only you can do that for yourself and your relationship, and you deserve it.
Sessions are usually on hour long
Individual therapy: $150
Couples therapy: $150
Location
Login
Therapycouples
✓ 40+ Relationship Counsellors
✓ In New Zealand, also online
✓ Marriage & Couples therapy
Menu