Dr Petro Booysen | Counsellor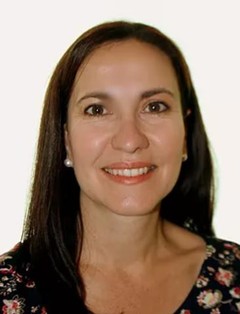 Great, you are taking the first step.
Leave a message and I will contact you as soon as possible.




Relationship Counselling Porirua
---
I am currently not taking on new couples.
For couples counselling please contact another counsellor on this website.
---
My name is Dr. Petro Booysen and in my practice in Porirua I support individuals and couples to positively address challenges in their lives, to enable them to live with an empowered attitude and find the joy and fulfillment in their relationship they are striving for.
I embrace the strengths-based practice approaches in my work and I have a special interest in mindfulness. I find that practicing from a strengths perspective is hope enhancing, respectful, and collaborative and that individuals and couples benefit greatly from such an approach.
Career experience
I am a Clinical Social Worker and I work as a Counsellor and Life consultant. In my role I offer individual counselling/coaching, career consulting, and relationship/marriage counselling /coaching and my main approach is Solution Focused Therapy, Strength-based practice, and Mindfulness practice.
Previous work experience included working in Chemical Dependency rehabilitation at a well-known Alcohol and Drug Rehabilitation Centre in South Africa (Riverfield Lodge) as one of the individual and group therapists.
In my role there I did individual therapy, group therapy, relaxation therapy, some family therapy and couples therapy. I also worked as Field Education Coordinator at The University of Johannesburg – teaching students the practical skill of Social Work.
In my own business – an IT Recruitment Company - a major part of my role was counselling and coaching of staff in a high-energy, fast-paced sales and achievement-orientated environment. The well-being and functioning of the employees were part of my main responsibilities.
Nowadays my counselling service can assist you in Porirua.
Qualifications and registrations
PhD – The University of Auckland
Masters degree in clinical Social Work (M.Soc.Sc (SW) (clinical))
EAGALA training part one and two
MBSR (Mindfulness-based stress reduction) Graduate
PhD at The University of Auckland School of Counselling, Human Services and Social Work: Aotearoa New Zealand Strengths-Based Counselling Practice Framework for Social Work.
Areas of counselling I can help with
Fees
Individual counselling = $100 per session.
Couples counselling = $120 per session.
(55 - 60 minutes)
I offer in-person and skype sessions and although I mostly work office hours I have some late and some weekend sessions available too.
Availability (Opening hours)
| | |
| --- | --- |
| Monday | In Porirua all day |
| Tuesday | In Porirua all day |
| Wednesday | In Porirua all day |
| Thursday | In Porirua all day |
| Friday | In Porirua all day |
| Saturday | - |
| Sunday | - |
Photos
Location
Reviews Relationship Counselling Porirua
Below you will find reviews about Relationship Counselling Porirua - Dr Petro Booysen

Rating of 5 out of 5
Based on 1 reviews
(Write your own review)

√ I recommend this therapist
She held a non-biased presence for the both of us
I entered sessions with Petro as a couple with my husband. She held a non-biased presence for the both of us with awareness of our unique roles in relationship to each other.

Her philosophy is focused on remembering the power of the mind to influence the emotional experience.


She taught us to practice letting emotions happen without destroying the interaction my husband and I share.
Molly
| Wellington | 9 Jun 2019
Did you find this review useful?
Yes

2
Login
Therapycouples
✓ 40+ Relationship Counsellors
✓ In New Zealand, also online
✓ Marriage & Couples therapy
Menu