Sara | Relationship Counseling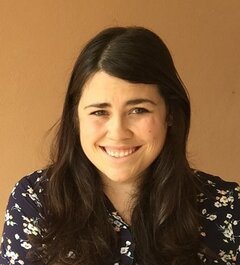 Clinical Relationship Counseling Red Beach - Auckland




Red Beach




Auckland
✓ I also offer online therapy
Great, you are taking the first step.
Leave a message and I will contact you as soon as possible.




Clinical Relationship Counseling Red Beach - Auckland
---
I'm currently unavailable.
Please contact
another counsellor on this website
.
---
My name is Sara.

I offer clinically informed Relationship Counseling to help individuals and couples experiencing depression, anxiety, addiction, mental illness, trauma, marriage stress, or simply being overwhelmed by life or relationship.
I primarely use the Gottman method for increasing communication and various forms of conflict-resolution and Trauma therapies for healing from past hurts.
I have 5 years of experience offering counseling to Syrian and Iraqi refugees in the Middle East. I also have over 10 years of experience caring for women, missionaries, and other ministry workers in the biblical counseling setting.
As a recent graduate of City Vision University, with a Bachelor of Science in Addiction Counseling, I offer a broad range of counseling models to suit client's needs.
Counseling may be right for you if you have been experiencing: stress, sadness, anxiety, relationship issues, difficulty in parenting, depression, addictions (alcohol, drug, pornography, compulsive eating), eating disorders, trauma, anger, family conflicts, grief, confusion in religion, self-esteem, are in psychological treatment and desire to strengthen your faith, and more.
Would you like to know more or make an appointment, feel free to contact me.
Sara


Statement concerning the coronavirus pandemic
I am vaccinated and welcome everyone despite vaccination status
Qualifications and registrations
I have a bachelors of science degree in addiction counseling
I am a member of NZBCA
Registrations
Areas of counselling I can help with
Fees
60 Minute Regular Couples Session with $100NZD


60 minute individual counselling $90NZD
Location
Login
Therapycouples
✓ 50+ Relationship Counsellors
✓ In New Zealand, also online
✓ Marriage & Couples therapy
Menu