Mark | Imago Relationship Therapy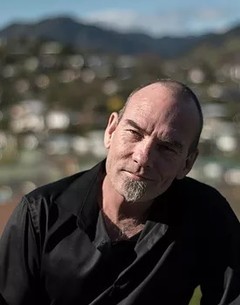 Great, you are taking the first step.
Leave a message and I will contact you as soon as possible.




Couples Counselling Nelson
My name is Mark, relationship counsellor in Nelson.
Imago relationship therapy is a form of couples counseling and coaching that helps those in committed relationships work out their misunderstandings, reduce conflict, and rediscover ways to bond, communicate, and find common ground.
Much of the work in Imago workshops and private therapy involves learning to recognize how early childhood relationship experiences affect how we communicate, behave, and respond to others in adult relationships.
Sometimes it is hard to get away from work both people in the relationship, so I offer at same rates evening couples work and Sundays when this may be more suitable.
About me
Being a counsellor is a huge privilege, to be able to share in another's life.
Being genuine, congruent with real empathy is something I am always striving towards. We'll create a natural, safe, and healing environment that allows for positive change and growth.
I'm a private practice counsellor, have completed a Counselling Bachelors Degree with NMIT and am a registered member of the New Zealand association of Counsellors (NZAC). I'm also a Nelson branch committee member Chair Person of the Nelson NZAC Branch.
Looking forward hearing from you.
Mark
Qualifications and registrations
Counselling Bachelors Degree with NMIT
Registrations
Areas of counselling I can help with
Fees
Couples: $110.00 per 1 hour session
Individual: $90.00 per 1 hour session
Location
Login
Therapycouples
✓ 50+ Relationship Counsellors
✓ In New Zealand, also online
✓ Marriage & Couples therapy
Menu