Athena Hemming | Relationship Counselling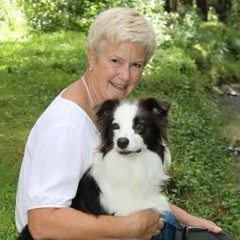 Contact me
Relationship Counselling Upper Hutt - Hutt Valley
These are strange times in deed
And I got the impression we all thought 2020 was going to be a better year! But here we are.... forced to admit we are living in the unknown. As a result new things will rise to the surface and maybe old problems will disappear, or worse, become bigger.
When people are put under stress very often they revert to automatic and unconscious behaviours and thoughts. These are excellent times to create deep and meaningful change. Happy and contented people don't feel motivated to face their fears or underlying assumptions and beliefs about how to live life. Yet these core beliefs and held emotions colour every aspect of how we live life.
In a nut shell now is a great time to change and evolve ourselves! To become happier,more loving, more understanding, more caring (of people and our planet), more relaxed.... To mature.
Whatever you are grappling with at home, if you are stuck on how to make it easier or better, I might very well be able to help. One hour (a session) could enhance your communication skills, hone your personal goals, clarify how you run your relationships or help you find new a direction in life. (oh, it can take more than one session but that's up to you!)
I MUCH prefer face to face! But do you know what? I reckon the phone still offers a great opportunity (remember those hours talking to friends in the past) to make a connection. And then of course there's video calling. Just because I don't like the look of myself on screen does not seem to be a good enough reason for me to hide!
So I'm willing to give it a go if you are. What do you think? I have information that might give you something to think about, perspectives and insights that may enrich your present situation. We've got this!
-- -- -- -- -- -- -- -- -- -- -- -- --
My name is Athena Hemming. You're welcome for relationship counselling and couples counselling in Totara Park, Upper Hutt.
It's not just children who grow up and change. We all keep changing thoughout our lives which affects our relationships. We often forget that relationships need to grow and change as well.
Understanding and communication can solve a lot of problems and learning to express yourself can create closer relationships. Learning to express all emotions helpfully can be transforming.
I have a wealth of relationship and parenting experiences.
Feel welcome to contact me for more information
TESTIMONIALS
In the course of our couples counseling and also one on one counseling my wife and I not only resolved the situation, but also made some important discoveries about our own individual selves; what created the situation we had reached, the personal things that pushed our buttons, our personal needs and desires. Athena helped make sense of nonsensical decisions on my part, and the reasons behind the deterioration of my wife and my relationship, mostly a communication breakdown.
We are so good now, and so happy, and so are just so so grateful to Athena. She was for a time the most important person in our lives and she saved us.
Relationship therapies offered
Areas of counselling I can help with
Fees
$90 per session of 1 hour
Availability (Opening hours)
| | |
| --- | --- |
| Monday | 11am - 8:30pm |
| Tuesday | 11am - 8:30pm |
| Wednesday | 11am - 8:30pm |
| Thursday | 11am - 8:30pm |
| Friday | Closed |
| Saturday | 9am - 5pm |
| Sunday | Closed |
Location
Login
Therapycouples
✓ 35+ Relationship Counsellors
✓ In New Zealand, also online
✓ Marriage & Couples therapy
Menu