Athena Hemming | Relationship Counselling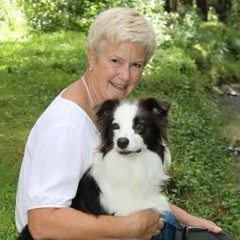 Relationship Counselling Upper Hutt - Hutt Valley




75 Totara Park Road Totara Park




5018

Upper Hutt

Send a message
Great, you are taking the first step.
Leave a message and I will contact you as soon as possible.




Relationship Counselling Upper Hutt - Hutt Valley
My name is Athena Hemming. You're welcome for relationship counselling and couples counselling in Totara Park, Upper Hutt.

Why Work With Me?
By calling myself a Heart and Mind coach, I am saying that my goal is to bring more love and more consciousness into my own and other peoples' lives! As a coach, I am quite practical and expect to see action! I have been watching myself work over the last few years and I want to give you an accurate idea of what it's like to have sessions with me.


By nature, I am a roll-my-sleeves-up-and-get-stuck-in kind of woman. From the first session I always try and give something concrete to take away and practice or think about. Sessions are an active process for me where I'm open to giving as much as my clients, when appropriate. I share ideas, techniques and beliefs, and it is your choice what you take away and what you discard. I will probably question, challenge and clarify with you the perceptions and understandings you have about your life and and your relationships. If you want to discover more about yourselves and why you act and feel in certain ways, let us unite our efforts and focus our intentions! We could, for example, manage to find the real cause (root) for an issue (often in the past). This is one of the ways to start to improve relationships and feel more confident about performance at work and in life.


Most importantly it's all about communication. Mine with you, yours with your loved ones, yours with yourself , yours with life. I'm talking about the words we use, they shape the connections we share. Do we hear our feelings on a daily basis? How do we communicate to others who we are. I love the subject of communication. I'm quite passionate about it in fact!
Relationships, couples and family

Whatever the reason, I will assume my clients want change. I actually believe we are changing all the time, whether we notice or not, whether on purpose or not. I work with people from all walks of life, from students to executives, pensioners to plumbers, business owners to full-time Mums. People come to me for a variety of reasons including feeling sad or stressed or having reached a crisis in their life or relationships. I see many couples; from those who are basically doing OK but want to refresh their communication skills to those who are about to break up and want to tick the "We've tried everything box"!


In truth, I am health focused. The goal is to find your balance between the painful stuff and the times of peace. Put another way I could say the goal is to be more present, HERE. Having our life's energy more available to use in positive, rewarding, fun or enriching ways rather than preoccupied in sometimes painful, automatic (and unconscious) thoughts and actions. This is not achieved by ignoring the wounds, or by over-thinking the bad stuff.


As an example of how I work, if you are "arguing too much" I shall explore with you:
Understanding the why. ( Each therapist has their own way of approaching the why).
What changes you could comfortably make.
The implications of change (which might be mixed).
The reasons not to change.
What commitment would look like.
I always follow up at the next session. The more clients think about what we discuss in sessions, or try out new ways of behaving, the more they will get out of our time together.


Whatever troubles you have I am going to see you as a whole people ( with strengths, weaknesses, potentials, fears, wounds and skills etc). I've been trusted with many experiences by clients over the years from being abducted by aliens (Who am I to say this didn't happen) to some pretty abominable human behaviour. Some have called me gullible, I prefer the word open :-)
You don't always have to wait to come to me because you are in crisis, it is so much easier to work through the ripples before they turn into a storm. I often like think of myself as a book. A resource that you can turn to, to help you find your way.

As an outsider I can say things that friends or family might be afraid to say for fear of hurting a loved one. I can offer ideas and perspectives that might never have been thought about before. I put them out as ideas that can be taken or left with no strings attached. But I am better than a book because I have an automatically self-adapting user interface! I will naturally adjust to those I'm sitting with to try and offer the most relevant approach! There :) The most modern and up-to-date technology available: a real human with heart and humour.
TESTIMONIALS
'In the course of our couples counseling and also one on one counseling my wife and I not only resolved the situation, but also made some important discoveries about our own individual selves; what created the situation we had reached, the personal things that pushed our buttons, our personal needs and desires. Athena helped make sense of nonsensical decisions on my part, and the reasons behind the deterioration of my wife and my relationship, mostly a communication breakdown.
We are so good now, and so happy, and so are just so so grateful to Athena. She was for a time the most important person in our lives and she saved us.'


'Athena has been such an integral person in the growth of mine and my husband's relationship and own individual growth. Athena has a wonderful ability to communicate clearly and thoughtfully to both of us. She listened to all the challenges we encountered everyday, from anxieties, insecurities, autism, families, friends, work, everything. She gave us the proper tools in order to communicate and self-reflect successfully. She is incredibly warm and we always finish every session feeling heard and feeling 1000 times better with a different and deeper understanding of ourselves. We are very thankful for everything she has done for us.'
Most common issues I support people with:
So here are some of the reasons you might want to come and see me and that I am used to being able to help people with.
You are feeling really upset or distressed about someone or something that has happened
You may suffer from anxiety, panic attacks or depression. Maybe you want to understand why you, in particular, are like this?
You may be unhappy with how your relationship is going, with you partner, parents, work associates or children.
Maybe you are be being bullied or harassed.
You may feel stuck. Have an addiction.
You could have a habit of using weed or other drugs as a crutch
You might be aware of a past event or pain holding you back.
You may not be in a crisis but simply feel like something is missing, maybe life lacks overall purpose.
Therapies offered
Areas of counselling I can help with
Fees
$100 per session of 1 hour
$110 for 3 people (incl a child)


Availability (Opening hours)
| | |
| --- | --- |
| Monday | Closed |
| Tuesday | 11am - 8:30pm |
| Wednesday | 11am - 8:30pm |
| Thursday | 11am - 8:30pm |
| Friday | Closed |
| Saturday | 9am - 5pm |
| Sunday | Closed |
Photos
Location
Login
Therapycouples
✓ 50+ Relationship Counsellors
✓ In New Zealand, also online
✓ Marriage & Couples therapy
Menu