Athena Hemming | Relationship Counselling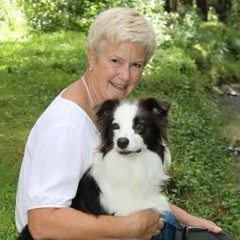 Contact me
Relationship Counselling Upper Hutt - Hutt Valley
My name is Athena Hemming. You're welcome for relationship counselling and couples counselling in Totara Park, Upper Hutt.
It's not just children who grow up and change. We all keep changing thoughout our lives which effects our relationships. We often forget that relationships need to grow and change as well.
Understanding and communication can solve a lot of problems and learning to express yourself can create closer relationships. Learning to express all emotions helpfully can be transforming.
I have a wealth of relationship and parenting experiences.
Feel free to contact me for more information
:
MARCH 2020 These are strange times in deed. And I got the impression we all thought 2020 was going to be a better year! But here we are.... forced to admit we are living in the unknown. As a result new things will rise to the surface and maybe old problems will disappear, or worse, become bigger.
When people are put under stress very often they revert to automatic and unconscious behaviours and thoughts. These are excellent times to create deep and meaningful change. Happy and contented people don't feel motivated to face their fears or underlying assumptions and beliefs about how to live life. Yet these core beliefs and held emotions colour every aspect of how we live life.
In a nut shell now is a great time to change and evolve ourselves! To become happier,more loving, more understanding, more caring (of people and our planet), more relaxed.... To mature.
Whatever you are grappling with at home, if you are stuck on how to make it easier or better, I might very well be able to help. One hour (a session) could enhance your communication skills, hone your personal goals, clarify how you run your relationships or help you find new a direction in life. (oh, it can take more than one session but that's up to you!)
:
MAY 2020 How did Clovis - 19 influence sessions with me?
When we went into lockdown, level 4, most of my clients decided to wait until we could resume face-to-face counselling, but not all. I noticed that some couples seemed comfortable chatting on the phone about their situation. We could discuss events, goals for the future [including obstacles] and individual belief patterns. Those clients saw improvements and for some it meant that I got to know their circumstances so that we hit the ground running when things start to return to full social contact. Of course though, energetically speaking it doesn't feel quite so supportive for change and transformation by Skype or phone.
While we were in Level 4 lock down Andy and I were completely involved with unpacking and settling into our new home here in Totara Park . By some miracle we managed to find, secure and then, 1 week before lockdown, move into this home. Some of you may know we bought some land in Akatarawa and were going to build (this was a dream of Andy's) . Then our builder went into liquidation and half a year later we decided to sell our beautiful land and look for a house. House hunting (and with 2 teenage young men) was a huge challenge.
So nothing turned out the way we thought it was going to but actually after 2 years it's a happy ending for us.
During our time renting in Lower Hutt I feel as though I re-acquainted myself with running my own business as a counselor. During the 6 months before the lock down I was doing around 15 (no more than 20) sessions a week, working evenings and Saturdays mostly with couples. Many people come fortnightly after the first few weeks. I've been enjoying my work and remembering how wonderful it is to be a small part of helping individuals and couples achieve their goals and feel happier.
I'm hoping that when we go into level 2, or even better, when the Clovid - 19 crisis is behind us, I will again have clients in my session room at home here, my sons will go back to cooking dinner at night (I'm often working 5-6pm) and we'll all be a little wiser.
One of the beauties of working part-time is that I can be flexible, so please feel free to contact me if you have any questions.
-- -- -- -- -- -- -- -- -- -- -- -- --
TESTIMONIAL
In the course of our couples counseling and also one on one counseling my wife and I not only resolved the situation, but also made some important discoveries about our own individual selves; what created the situation we had reached, the personal things that pushed our buttons, our personal needs and desires. Athena helped make sense of nonsensical decisions on my part, and the reasons behind the deterioration of my wife and my relationship, mostly a communication breakdown.
We are so good now, and so happy, and so are just so so grateful to Athena. She was for a time the most important person in our lives and she saved us.
Relationship therapies offered
Areas of counselling I can help with
Fees
$90 per session of 1 hour
Availability (Opening hours)
| | |
| --- | --- |
| Monday | 11am - 8:30pm |
| Tuesday | 11am - 8:30pm |
| Wednesday | 11am - 8:30pm |
| Thursday | 11am - 8:30pm |
| Friday | Closed |
| Saturday | 9am - 5pm |
| Sunday | Closed |
Location
Login
Therapycouples
✓ 35+ Relationship Counsellors
✓ In New Zealand, also online
✓ Marriage & Couples therapy
Menu