Athena Hemming | Relationship Counselling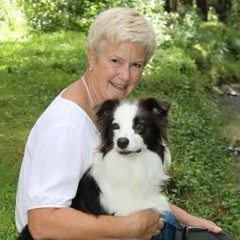 Relationship Counselling Upper Hutt - Hutt Valley
My name is Athena Hemming. You're welcome for relationship counselling and couples counselling in Totara Park, Upper Hutt.
It's not just children who grow up and change. We all keep changing thoughout our lives and of course this effects our relationships. We can forget that relationships need to grow and change as well. I am working with couples every week who are in crisis, many have waited until the very last minute to seek some outside input.
Understanding and communication can solve a lot of problems and learning to express yourself can create closer connections. Learning to express all emotions helpfully can be transforming.The result is dynamic and rewarding contacts anywhere. Needless to say this takes courage and committment.
By calling myself a Heart and Mind coach, I am saying that my goal is to bring more love and more consciousness into my own and other peoples lives! I have a wealth of relationship and parenting experiences.
Working with me you will discover more about yourselves and why you act and feel in a certain way. You will become more aware of your feelings and where they come from, enabling you to manage them better in any situation. As a result there is a feeling of being free to relax about who you really are, or want to be, around other people. You will have more energy for things that matter to you and be able to balance your feelings, health and purpose within all your relationships, work and love alike.
Couples don't always come to me because they are in crisis. Let me use an analogy : think of me as a book. A resource. For instance, parents contact me to ask if I can help their young people (children) with life. The subject of concern might be bullying, it could be anxiety, it could be a medical event.

As an outsider I can say things that friends or family might be afraid to say for fear of hurting a loved one. I can offer ideas and perspectives that might never have been thought about before. I put them out as ideas that can be taken or left with no strings attached. But I am better than a book because I have an automatically self-adapting user interface! I will naturally adjust to those I'm sitting with to try and offer the most relevant approach! There :). The most modern and up-to-date technology available: a real human with heart and humour.

Going to a counsellor or coach doesn't have to mean you've got a big problem. It can be like picking up a book to get some ideas and feel stimulated, even excited, about doing things better.
2020, the year we were forced to admit we are living in the unknown. In these unsettled times, new things will rise to the surface and maybe old problems will disappear, or worse, become bigger.
When people are put under stress very often they revert to automatic and unconscious behaviours and thoughts often most obvious to the folks at home. These are excellent times to create deep and meaningful change. Happy and contented people don't feel motivated to face their fears or underlying assumptions and beliefs about how to live life. Yet these core beliefs and held emotions colour every aspect of how we live life.
In a nut shell now is a great time to change and evolve ourselves! To become happier,more loving, more understanding, more caring (of people and our planet), more relaxed.... To mature. I believe we are all working together on this.
-- -- -- -- -- -- -- -- -- -- -- -- --
TESTIMONIAL
In the course of our couples counseling and also one on one counseling my wife and I not only resolved the situation, but also made some important discoveries about our own individual selves; what created the situation we had reached, the personal things that pushed our buttons, our personal needs and desires. Athena helped make sense of nonsensical decisions on my part, and the reasons behind the deterioration of my wife and my relationship, mostly a communication breakdown.
We are so good now, and so happy, and so are just so so grateful to Athena. She was for a time the most important person in our lives and she saved us.
Most common issues I support people with:
So here are some of the reasons you might want to come and see me and that I am used to being able to help people with.
You are feeling really upset or distressed about someone or something that has happened
You may suffer from anxiety, panic attacks or depression. Maybe you want to understand why you, in particular, are like this?
You may be unhappy with how your relationship is going, with you partner, parents, work associates or children.
Maybe you are be being bullied or harassed.
You may feel stuck. Have an addiction.
You could have a habit of using weed or other drugs as a crutch
You might be aware of a past event or pain holding you back.
You may not be in a crisis but simply feel like something is missing, maybe life lacks overall purpose.
Therapies offered
Areas of counselling I can help with
Fees
$90 per session of 1 hour
I'm away on Christmas Leave from Thursday 23rd returning to work on Monday 11th. Although I'm not able to provide sessions during this time, I am contactable for New Year bookings.
Availability (Opening hours)
| | |
| --- | --- |
| Monday | Closed |
| Tuesday | 11am - 8:30pm |
| Wednesday | 11am - 8:30pm |
| Thursday | 11am - 8:30pm |
| Friday | Closed |
| Saturday | 9am - 5pm |
| Sunday | Closed |
Location
Login
Therapycouples
✓ 40+ Relationship Counsellors
✓ In New Zealand, also online
✓ Marriage & Couples therapy
Menu