Stacey | Life coach - NLP - Relationship Counselling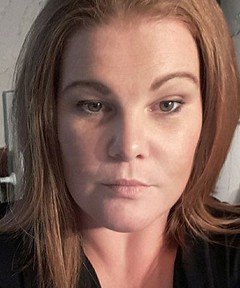 Great, you are taking the first step.
Leave a message and I will contact you as soon as possible.




Relationship counselling Invercargill
Kia Ora,
My name is Stacey. I'm a qualified life coach and ensure break-through results in personal issues, marriage, and all kinds of relationship issues such as infidelity, communication problems, intimacy issues, jealousy, relationship anxiety and relationship fights.
I am also a mother of 3 beautiful children, a wife and a business owner.
I strive in building up personal and professional programs to suit every level. I work with marriage guidance, personal growth; break through therapy, regaining and building confidence & much more.
Unsure where to go or what to do next?
Wanting to set realistic goals?
Wanting to improve your relationship?
Then contact me now!
I offer amazing breakthrough coaching and relationship counselling to help guide you to get back on track again and feel in control of your own life.
Review:
I have gained the knowledge that two people aren't the same and different things work to make them happy and feel good.
The Coaching has helped us to communicate more with each other and spend more time together.
Qualifications and registrations
Areas of counselling I can help with
Fees
couples counselling: $ 100 per session
individual counselling: $ 100 per session
Availability (Opening hours)
| | |
| --- | --- |
| Monday | 9:30am - 1pm and 7:30pm - 9:30pm |
| Tuesday | 9:30am - 1pm and 7:30pm - 9:30pm |
| Wednesday | 9:30am - 1pm and 7:30pm - 9:30pm |
| Thursday | 7:30pm - 9:30pm |
| Friday | 9:30am - 1pm and 7:30pm - 9:30pm |
| Saturday | 7:30pm - 9:30pm |
| Sunday | - |
Location
Login
Therapycouples
✓ 50+ Relationship Counsellors
✓ In New Zealand, also online
✓ Marriage & Couples therapy
Menu