Emma | Counselling - Couples Counselling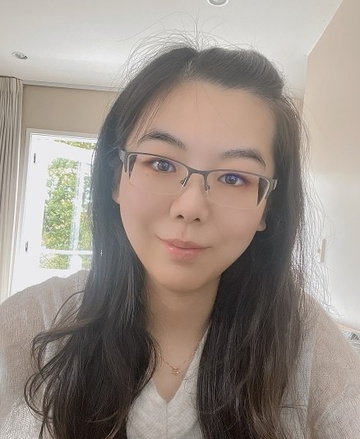 Relationship Counselling North Shore - Auckland







Auckland

Send a message
✓ I also offer online therapy
Great, you are taking the first step.
Leave a message and I will contact you as soon as possible.




Relationship Counselling North Shore - Auckland
Sometimes things just happen. Other times, they've been happening for a long time.
有的时候,事情就那么猝不及防的发生了;有的时候,事情已经发生了很久。


You may want to talk to someone to sort things out in your relationship. Perhaps, you've decided to close your mouth or don't know where to start. Wherever you are and whatever you decide, I hope you have realised one thing: standing alone is a brave choice, searching for help and integrating resources is wise.
你也许想找个人聊聊,理理思路;也许,你已经笃定闭口不谈,或者不知道该从何谈起。不管你身处何地,决定如何,我都希望你了解到一点,孤军奋战是一种勇敢的选择,寻找帮助和整合资源是一种智慧的眼光。

The fact that you are reading this page is proof enough that you are successful at what you do. You are an expert in your own life and have many potentially good ideas about dealing with your (relationship) problems. One of my main roles is to help you (both) make the best use of your experience.
你是自己生活的专家,只是有时候难免"不识庐山真面目,只缘身在此山中"。我的作用之一是帮你更好地利用自己的经验和资源。

You can live a better life and relationship. And you don't have to take on everything alone.
你可以生活的更好。你也不必一个人承担一切。

If you want to know more or make an appointment, feel free to contact me

Emma
Qualifications and registrations
I have a master of arts in psychology and a post graduate diploma of counselling.
Currently,I am a member of American psychological association since 2019 (APA Member No: 0097-6681).
New Zealand Association of counsellor(NZAC) Membership # : 11597
Also, I am a counselling psychologist in China since 2014 (National full member; Credential ID 1309000008200649).
Life Keepers National Suicide Prevention Training Certificate (New Zealand)
Registrations
Therapies offered
Areas of counselling I can help with
Fees
$100 per session
Location
Login
Therapycouples
✓ 50+ Relationship Counsellors
✓ In New Zealand, also online
✓ Marriage & Couples therapy
Menu