ICF - International Coach Federation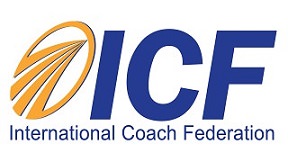 ICF
The International Coach Federation (ICF) is a federation with credentialed coaches which have met stringent education and experience requirements and demonstrated a thorough understanding of the coaching competencies that set the standard in the profession.

They also adhere to strict ethical guidelines as part of ICF's mission to protect and serve coaching consumers.
Below you can find an overview of counsellors who are a member of the ICF.
No therapists matching your query have been found...
Join our network
Do you offer relationship counselling, couples therapy, marriage counselling or relationship coaching in New Zealand?
Join our directory and
list your practice >>
Therapies offered
Types of issues
Login
Therapycouples
✓ 50+ Relationship Counsellors
✓ In New Zealand, also online
✓ Marriage & Couples therapy
Menu
Do you prefer online counselling?
Several couples counsellors on this website offer online relationship counselling so that you can access the help you need, wherever you are.
Online relationship counselling is available, also in the Covid-19 traffic light system.