Shanti | Relationship counsellor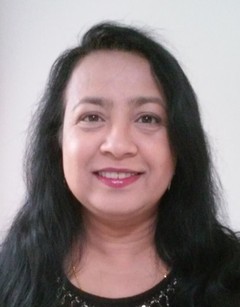 Great, you are taking the first step.
Leave a message and I will contact you as soon as possible.




Relationship Counselling Dunedin Central
My name is Shanti. I'm committed to help you to make positive changes to your life and relationship.
I am passionate about the work I do and I am committed in providing beneficial therapy for individual clients and couples.
I work with couples on effective communication so as to broaden their understanding of each other and enrich their relationship.
As a counsellor I'm a full accredited member of the New Zealand Association of Counsellors (NZAC) and a member of the New Zealand Association of Positive Psychology (NZAPP).


Would you like to know more or make an appointment, feel free to contact me.
Shanti
Qualifications and registrations
Masters in Social Science in Counselling
Diploma in Psychology
Diploma in Professional Counselling
Certified Couple Therapy
Supervision Training for Social Services
Solution Oriented Counselling
Areas of counselling I can help with
Fees
$140,- (incl. gst) per session
Location
Reviews Relationship Counselling Dunedin Central
Below you will find reviews about Relationship Counselling Dunedin Central - Shanti

Rating of 5 out of 5
Based on 1 reviews
(Write your own review)

√ I recommend this therapist
Shanti is a great listener and helped me to come up with a plan to resolve difficulties I was having in my marriage.
Heartily recommended.
Did you find this review useful?
Yes

2
Login
Therapycouples
✓ 50+ Relationship Counsellors
✓ In New Zealand, also online
✓ Marriage & Couples therapy
Menu