Henry | (Relationship) Counselling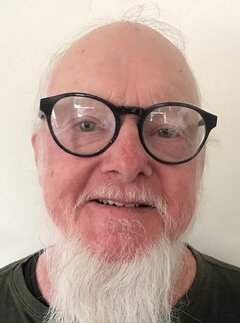 (Mobile) Relationship Counselling Nelson




141 Vanguard Street - Offer mobile service




7010

Nelson

Send a message
Great, you are taking the first step.
Leave a message and I will contact you as soon as possible.




(Mobile) Relationship Counselling Nelson
My name is Henry.
I'm a counsellor based in Nelson - My private practice includes a mobile service for clients / couples who are unable to travel, where I come to you


Offering relationship counselling, with an emphasis on kindness and respect.

As a mature counsellor, my work with people has covered multiple relatonship issues.

A common thread that has emerged, is that many clients and couples experience a sense of being 'stuck.' Hence my offer to explore new directions. There are many safe and effective ways to do this.

I have learned that -all- people have creative abilities, and that often these can be harnessed as a means of them rediscovering the way forward.

I support individual clients and couples to resolve conflict, heal trauma, and build their core resilience. Kia kaha o matau he tangata! May the people be strong and wise.

Would you like to know more or make an appointment, feel free to contact me.

Henry
Qualifications and registrations
I am a member of the New Zealand Association of Counsellors.
In accordance with this membership my professional development is ongoing and audited annually.


I operate as a (mobile) Counsellor/Facilitator for the Top Of The South Rural Support Trust, and also share a private practice based in Nelson.


Qualifications include:
A Batchelors Degree in Counselling.
Eighteen week course in Stopping Violence.
Certificate in Youth Health - Towards Good Practice - Suicide Prevention.
Certificate in Youth Health - Substance Abuse.
Certificate in Cyber Abuse - Online Bullying, Dangers of Social Media, Monitoring Online Behaviour.
Certificate MH 101 - Rural Mental Health - Building Core Resilience - Networking.
Good Yarns Workshops x3 - Interpersonal Relationships In The Rural Sector.
First Aid for Mental Health.
Certificate For Suicide Prevention In The Rural Sector.
Registrations
Areas of counselling I can help with
Fees
$100 per session
Location
Login
Therapycouples
✓ 50+ Relationship Counsellors
✓ In New Zealand, also online
✓ Marriage & Couples therapy
Menu