Mandy Chapman-Smith | EFT - Relationship Counselling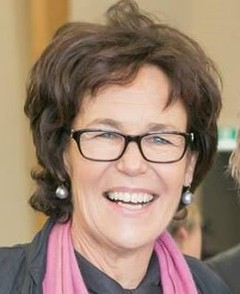 33 Porowini Ave Morningside




0110

Whangarei
Great, you are taking the first step.
Leave a message and I will contact you as soon as possible.




EFT - Couples Counselling Whangarei
---
I'm currently unavailable.
For (unfunded) online private practice counselling see: online relationship counsellors
---
Hi, my name is Mandy Chapman-Smith. I offer EFT-Relationship counselling for couples in Whangarei.
Strong emotional bonds/attachment give us a sense of security and belonging in this world. A stable base in which to face the world. When we feel disconnected to our most significant other it causes us distress.
I have found EFT to be a very safe, respectful, caring and non-judgmental way of working with couples in distress. As we slow things down we begin to identify the negative patterns of behaviour that each have fallen into before new patterns can be explored and entered into.
​
Also the substantial amount of research base for EFT gives confidence to the process.
I am passionate about helping couples to strengthen their bond and their understanding of themselves and each other.
Please feel free to contact me with your questions.
About me
I am a mother of four grown up children, and worked as a registered nurse in a medical practice for a number of years before retraining as a Counsellor. I now work in private practice. I absolutely love my job.
As a counsellor I have worked at Youthline, Rubicon, One Double Five Community House and Te Hau Awhiowhio O Otangarei Health Care Centre before being fulltime in private practice.
Qualifications and registrations
EFT - Relationship Therapy
B. Counselling
Registrations
Areas of counselling I can help with
Fees
Individual- $80 per hour
Couple- $110 per hour
Location
Login
Therapycouples
✓ 35+ Relationship Counsellors
✓ In New Zealand, also online
✓ Marriage & Couples therapy
Menu