Dr. Wilme | Psychologist - Relationship counselling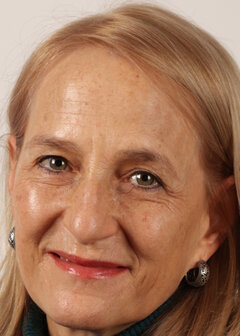 Relationship & Couples counselling Hamilton NZ




38 Galway Avenue - Hamilton East




3216

Hamilton

Send a message
✓ I also offer online therapy
Great, you are taking the first step.
Leave a message and I will contact you as soon as possible.




Relationship & couples counselling Hamilton
Life and relationships can be overwhelming and complicated. We don't always know how to go forward and tend to become stuck in traumatic experiences and unhelpful ways of thinking and behaviour patterns.
In psychological and relationship therapy, I can apply a variety of skills, knowledge and experience within a confidential and trusting relationship to help you make sense of everything that is going on for you. Doing this, I can facilitate your process of exploring, understanding and validating yourself and your partner and help you find useful ways of changing your way of thinking, relating to your partner and behaving.
The therapeutic relationship is a powerful catalyst for constructive change to bring you closer to each other.
Would you like to know more or make an appointment, feel free to contact me.
Wilme
Online therapy
I use what works best for you. I prefer Zoom, but also use Skype, Whatsapp video or voice call.
We spend a few minutes to ensure that the space is confidential and safe and that we have options to go to if the connection drops. We make sure we can hear and see each other well.
This space is different and for some something to get used to, but it is an excellent alternative to face to face therapy! It also works for couples who have little ones in bed at home.
Statement concerning the coronavirus pandemic
COVID-19 NOITCE: It is very important to not disrupt therapy or delay to start. I am currently continuing with providing therapy in these ways:
On level 4 and 3 lockdown:
Online therapy only.

On level 2 a n 1 lockdown:
Face to face consultations in Hamilton East. I stay at a distance, do not shake hands. I regularly wipe surfaces touched regularly. If necessary, I provide wipes, tissues and a bin to dispose of these saftely.

Covid tracing
Qualifications and registrations
I trained firstly as a Medical Practitioner (MBChB) in South Africa and worked as a GP for more than 30 years.
Also trained as a Clinical Psychologist (also trained in South Africa).
Certified Somatic Experiencing Practitioner (International training).
Certificate in counseling at UNISA, courses in CBT, Hypnotherapy, Psycho-analysis, a Masters degree in Clinical Psychology, Sexology, Emotionally Focussed therapy (NZ), ACT, Motivational Interviewing, EFT (Emotionally focussed therapy for couples), Schema therapy, Hypnotherapy. Also trained in using EMDR (Eye movement, Desensitisation and Reprocessing) therapy as well as Inter personal Neuro Biology. I am also trained to apply the Adult Attachment Inventory.
I have been in private practice for 20 years, doing both clinical work, psychotherapy, relationship therapy, group therapy, family therapy, sexology & presenting workshops to a variety of groups on a variety of subjects.
Registrations
Specialisations
I specialise helping people heal and grow - as individuals, as couples and in other relationships.

I help clients understand how Attachement works in interpersonal relationships, how one's childhood experiences, emotional and physical losses and trauma shapes one and impacts on our adult behaviour and patterns.

I help clients make sense of and re-write their own story.
Most common issues I support people with:
How to re-connect with your team mate.
Communication difficulties.
Parenting issues.
Understanding each others triggers.
Areas of counselling I can help with
Fees
$180 per session for individuals and per hour for couples
Availability (Opening hours)
| | |
| --- | --- |
| Monday | 6 - 8 pm |
| Tuesday | 6 - 8 pm |
| Wednesday | 8 am - 6 pm |
| Thursday | 8 am - 6 pm |
| Friday | - |
| Saturday | - |
| Sunday | - |
Location
Login
Therapycouples
✓ 50+ Relationship Counsellors
✓ In New Zealand, also online
✓ Marriage & Couples therapy
Menu