Andy | Counselling - Couples counselling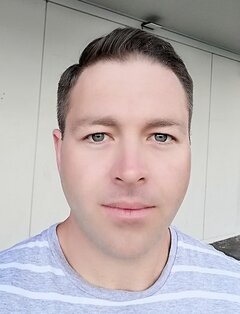 ✓ I also offer online therapy
Great, you are taking the first step.
Leave a message and I will contact you as soon as possible.




Online Zoom Couples Counselling
Hi, my name is Andy.
I offer (couples) counselling via Zoom (online) or Phone.


How am I showing up in my relationships?
Am I powerful and responsible?
Or
Do I find myself fearful and blaming others?

Part of being powerful means teaching people (such as your partner) how to treat you through assertive communication and boundaries. The goal of boundaries is to keep your environment safe and to communicate what you need from people (and your partner).


I counsel a wide range of ages, gender, and issues.
I specialise in addictions, couples, LGBTQ+, Spiritual guidance, Anxiety, and many more.
I have also worked with adults living life with mental illness working for Arataki Ministries as a Community Service Worker.
In the past I have counselled at Jigsaw North, Anglican Care, YouthSpace, Bream Bay Trust and cover a wide range of issues for example; parenting, violence, abuse, relationship issues intrapersonal relationship issues, drug and alcohol abuse and loss.
Andy
Online therapy
Online only via Zoom or Phone.
Qualifications and registrations
Bachelor of Counselling from Bethlehem Tertiary institute
Choice course facilitation,
AOD training,
Sexual addiction training
Advanced Christian Ministries Cert.
Trained in CRA (Drug and Alcohol) through The Salvation Army
Play therapy, Art therapy with Josie Scott
CBT through the DHB
Suicide and self-harm counselling through Compass
MESS NZ - Methamphetamine training - 17/11/2017
Te Ara Oranga - Choice facilitator training - 2/2/2018
Matua Raki - SA (CAT) - 30/10/2017
Matua Raki - screening and brief intervention for co-existing mental health and addiction - 30/10/2017
Keeping Children Safe, The Salvation Army 15/11/2017
Specialisations
I specialise in addictions, couples, LGBTQ+, teen, Spiritual guidance, Anxiety
I have counselling experience in regards to cutting, depression, drug and alcohol use.
Therapies offered
Areas of counselling I can help with
Fees
Individual counselling: $100+gst per session
Couples counselling: $130+gst per session
Location
Login
Therapycouples
✓ 50+ Relationship Counsellors
✓ In New Zealand, also online
✓ Marriage & Couples therapy
Menu